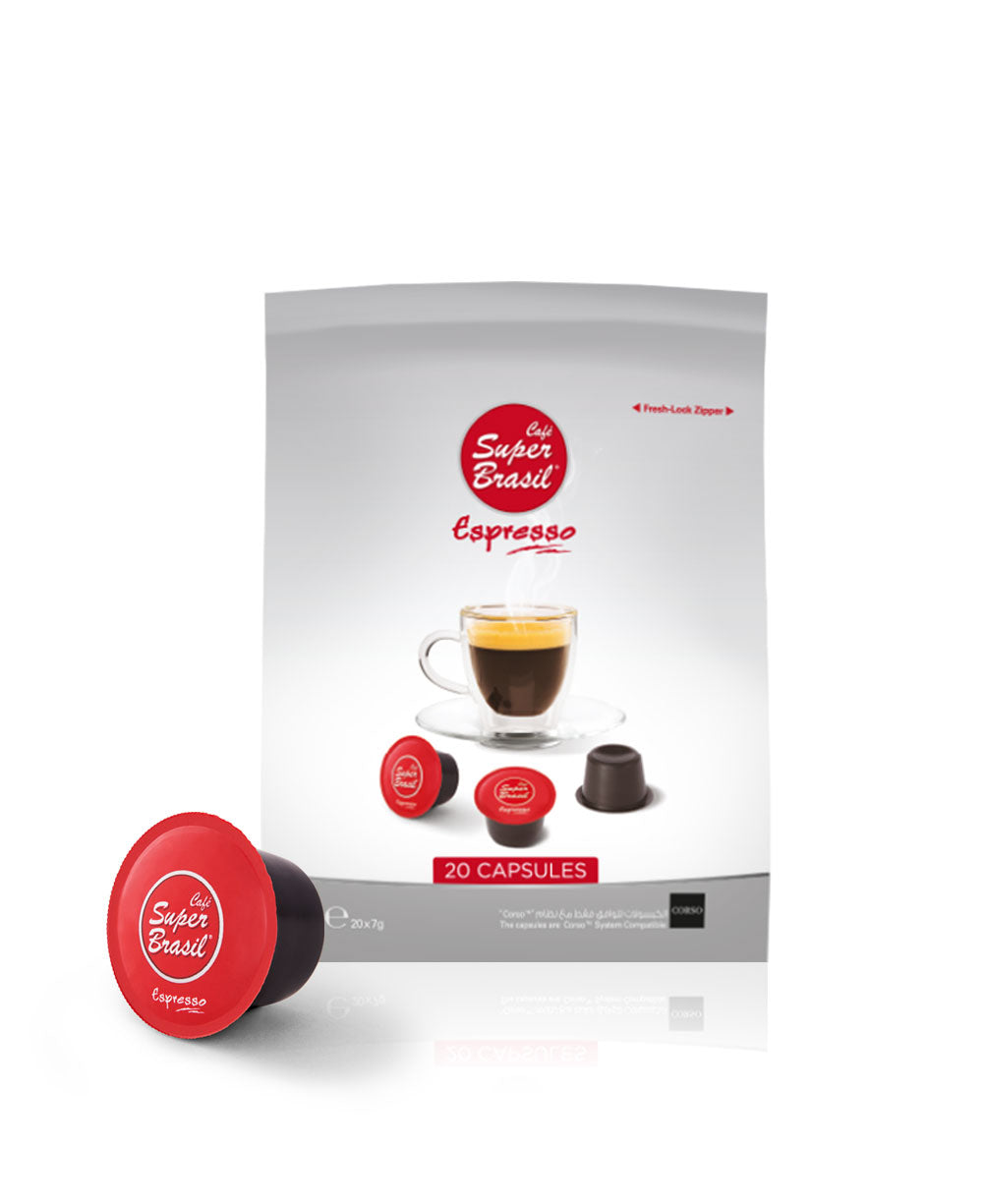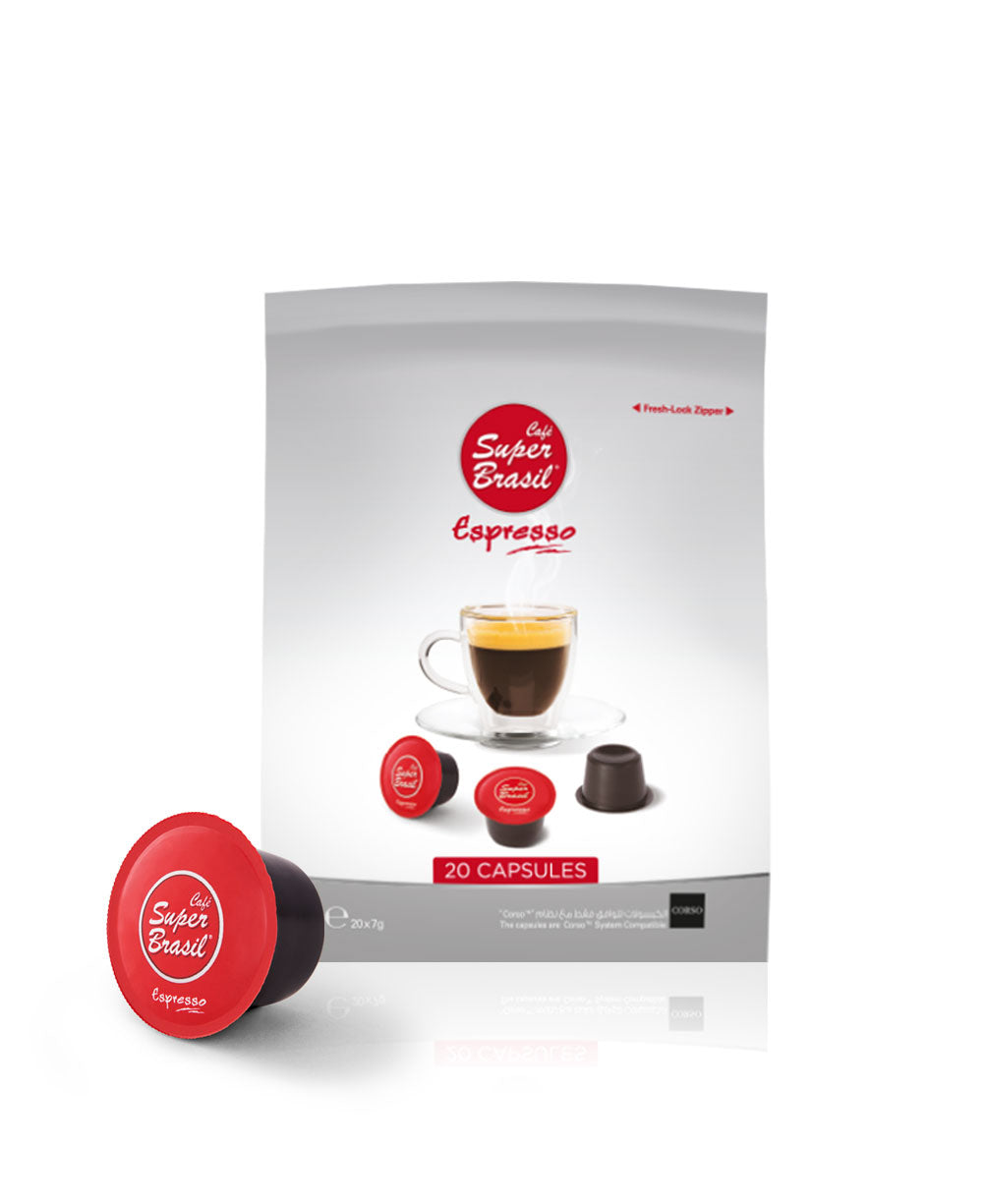 Café Super Brasil CORSO Espresso Compatible Capsule
Compatible with our in-house CORSO System, this capsule uses 7+ grams of coffee in contrast with the 5 grams you find in all Nespresso compatible capsules.
The 40% extra coffee brings an exceptional Espresso experience only comparable with those extracted from traditional professional Italian Espresso machines.
Our Super Brasil Original Espresso blend is faithful to our coffee DNA with a strong bold taste and a pleasant aftertaste.
Weight: 0.14 kg
Why Choose Us ?
For more than 50 years, Super Brasil's mission has always been to strive to be the best, through our high quality products, by always listening to our customers, and making our products more accessible to everyone.
Returns
All coffee items cannot be returned, other items are to be returned within 30 days. For details please refer to our refund policy on this website.
Shipping
Free for orders of L.L. 60,000 and above within Lebanon.